An emptying process is the dissolution by means of acids (hydrochloric and nitric) or caustic soda, of the metal core inside precious alloy products, such as chains, or charms.

This dissolution of the metal core takes place in total safety both for the environment and for the operator as B.T.T. Italy's equipment is enclosed in hood, all outfitted with a vertical opening door and vapour condensation and aspiration system. In this way, the vapours are carried into the fumes scrubber. The front door opening system is equipped with a safety device in compliance with the law.
---
Our machines are equipped with all the necessary parts and not superfluous, to work in the conditions of maximum efficiency.
---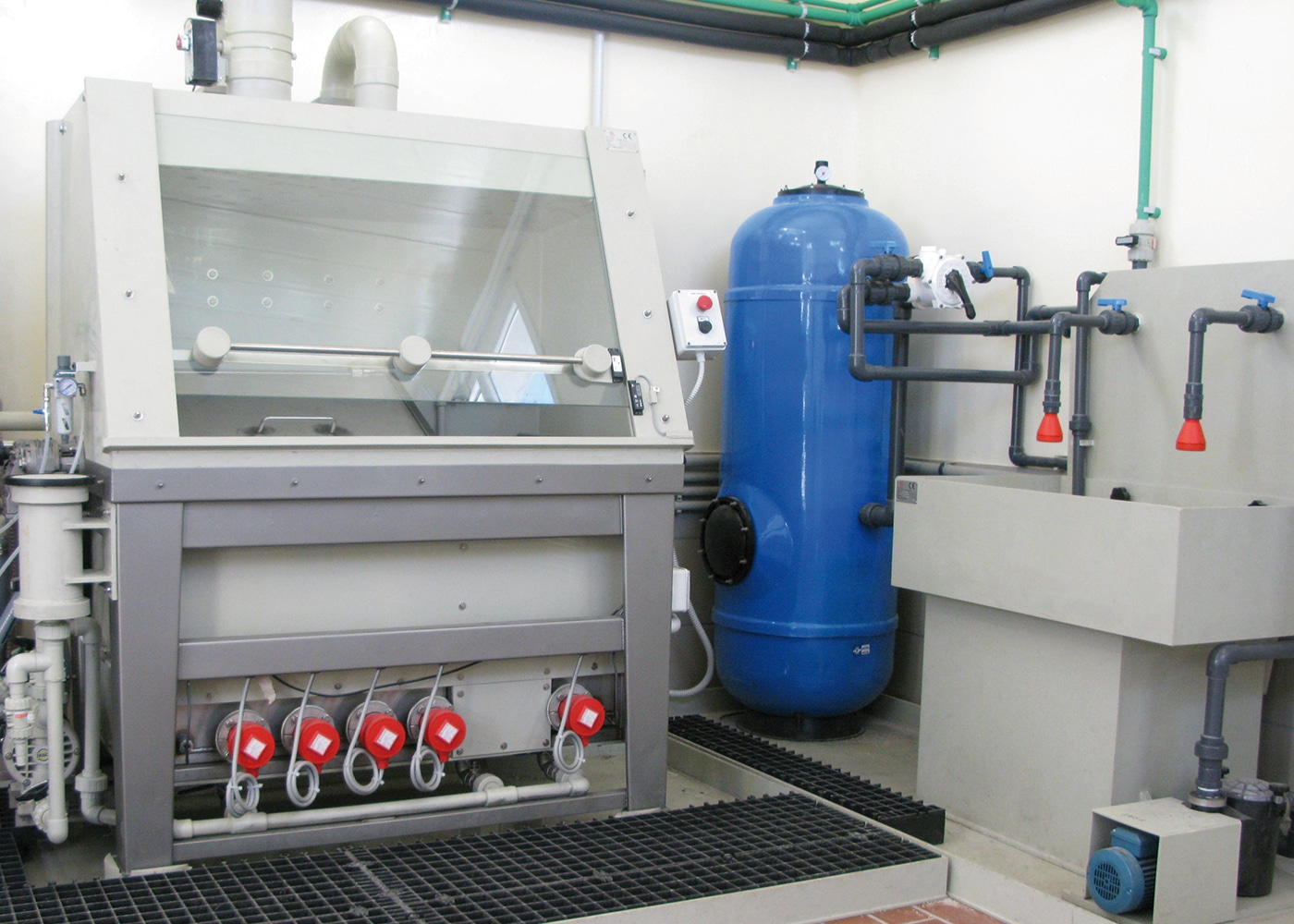 STAINLESS STEEL EMPTYING HOOD CVINOX
• Suitable for emptying copper / tombak cores with acid nitric or aluminum with caustic soda
• Construction in PP (polypropylene) and stainless steel
• Rotating system with baskets mounted on a shaft
• 4 modular baskets to accommodate various types of objects
• Double coil with vapor condensation
• Vertical opening with tempered glass
• Security alarm with open door
• Working volume 150 or 80L tank
• Control tank
• Washing tank
• Electric or steam heating system
• Recirculation and filtration system of the working liquid
• Electrolytic recovery tank
EMPTYING HOOD CVCI
• Suitable for draining iron cores
• Construction in PP (polypropylene)
• Rotating system with baskets mounted on a shaft
• 4 modular baskets to accommodate various types of objects
• Double coil with vapor condensation
• Vertical opening with tempered glass
• Security alarm with open door
• Working volume 250L tank
• Control tank
• Washing tank
• Electric or steam heating system
• Recirculation and filtration system of the working liquid